Heurigen Evening
When: Friday, May 1, 2020 at 19:00 hrs
Pricing: USD $75.00 per ticket
Join us for our "Heurigen Evening" at the "Weingut Fuhrgassl-Huber", a typical Austrian wine tavern in Vienna. Enjoy a delicious Austrian buffet and excellent local wines, while experiencing the atmosphere of a "Heurigen". Heurigen can be translated with "of this year" and means a young crisp wine produced during the current wine season. Only wine producers serving their own products, grown in the vineyards of Vienna, may call their tavern "Heurigen".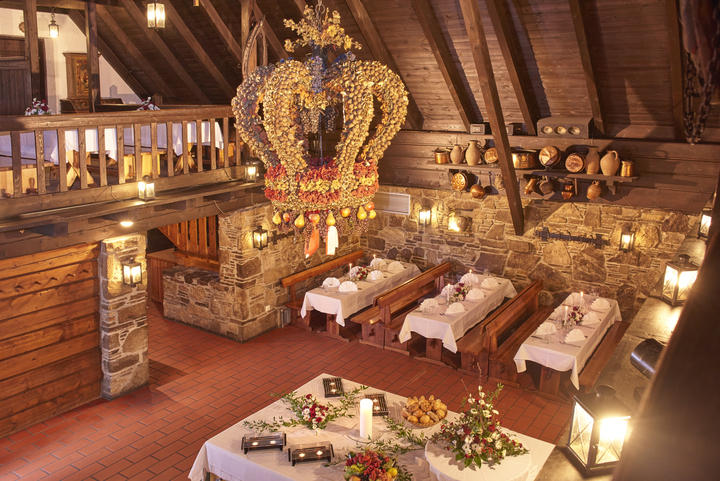 Tickets for this event are limited and will be sold on "first come – first serve" basis. There will be a mandatory bus transfer to the Heurigen and back to the Congress Venue. Advanced registration for the event and the bus transfer is mandatory.
Tickets to Heurigen Evening are available when you register for the conference. If you have already completed your registration and would like to purchase a ticket, please download and email the attached payment form to: iaoms2020@medacad.org.
Address:
WEINGUT-HEURIGER HUBER GES.N.B.R.
Neustift am Walde 68,
1190 Wien,