Thank you to the individuals, national and regional OMF associations and corporations for their generosity and support of the IAOMS Foundation.
Individual Donors
Gifts of any size will help the Foundation train the next generation of surgeons and provide care to those patients who need it the most. Thank you for supporting our important work.
Leadership Circle ($10,000+)
James Chow
Ann Collins, in memory of Professor Geoffrey McKellar
Christian Leibinger
Kishore Nayak
Larry Nissen
Larry & Carol Nissen, in memory of Lorenz E. & Katherine F. Nissen
Michael Teague
Cornerstone Circle ($5,000+)
Julio Acero
Don Booth
Douglas Fain
Piet Haers
Thomas Indresano
Gabriele Millesi
Alexis Olsson
Michael Pikos
Nabil Samman
Ambassador Circle ($2,500+)
Stephanie Drew
Jay Malmquist
Alejandro Martinez

Luiz Marinho
Steve Roser
Paul Sambrook
Advocate Circle ($1,000+)
John William Curtin
Eric Dierks
Ed Dore
Mitchell Dvorak
Jose López-Cedrún
Sean Peter Edwards
Brett Ferguson
Rui Fernandes
Eric Kahugu
Alfred Lau
Tod Liston
William R. Means
Suzanne McCormick
Werner Millesi
Sanjiv Nair
Carol Nissen
Ramon Ruiz
Jocelyn Shand
Builder Circle ($500+)
Belinda Beltran-Salinas
Mark Egbert
David Hoffman
Art Jee
J. David Morrison
Gerald Thurnwald
W. Mark Tucker
Mark Wong
Robert Woodwards
Friends Circle ($250+)
Richard Burton
Arvind Kumar Dogra
Jose Montes Herrera
David Johnson
Nicholas Kalavrezos
David Koppel
Deepak Krishnan
Victor Nannini
Peter Schutz
Charles Sia
Gerald Thurnwald
Edwin R. Valencia M.
Donors Circle (Up to $249)
Abdelbadia Abdelmabood
Eduard M. Alfanta
Abdulmalak Alyahya
Natalia Soledad Alvarez
Ugochukwu Elizabeth Amanyeiwe
Rafael Araujo
Javad Bigdeli
Gudmundur Bjornsson
Krishnamurthy Bonanthaya
Katie Cairns
Charles Crago
Arvind Kumar Dogra
Mario Esquillo
John Thornhill Fisher
Rajashekhar D. Gadad
Ibrahim Gataa
Rizk Girgis
Naomi Gitlin
Jimmie L. Harper
Erlisa Hasiholan
Bente Brokstad Herlofson
Jose L. Montes Herrera
Steve Kaltman
Reem Khalifa
Evangelos Kilipiris
Hyoung Keun Kim
Thomas Kofod
Tatiana Kustro
Javier Gonzalez Lagunas
Facundo Ledesma
N. Ray Lee
Yerko Leighton
Varin Lim
Achmad Mauludin
Carlos Mallorquin
Paul Edward Maurette
Claudio Molina
Samuel Moraes
Lourimar D. Moreira
Marie Morton
Dan Nielson
In memory of Lorenz E. Nissen
Fadekimi Oginni
Ifueko Osaghae
Heming Olsen-Bergem
Ketan Patel
David Perrott
Victoria Pezza
Jerome N. Philip
Evan Rabie
Kimberly Shadle
Suresh Shanmuganatha
Hussam Shawly
Bernard Speculand
Jemmy Susatia
D. Tvedt
Chidinyane Up
Debra Zabloudil
Igor Zaslavskiy
Regional Partners
Thank you to these organizations for their partnership:
American Association of Oral & Maxillofacial Surgeons
and
Oral and Maxillofacial Surgery Foundation
Asian Association of Oral & Maxillofacial Surgeons
Japanese Society of Oral & Maxillofacial Surgeons
Sociedad Española de Cirugía Oral y Maxilofacial
Taiwanese Association of Oral & Maxillofacial Surgeons
Sociedad Venezolana de Cirugía Bucomaxilofacial
Corporate Support
Fred A. Henny/Sir Terrance Ward Donor Circle ($100,000 and above)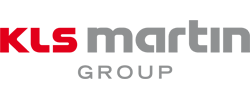 We also recognize these corporations for their support: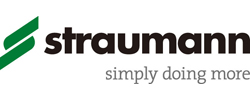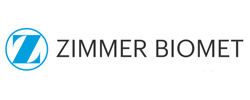 The Daniel M. Laskin Legacy Society
The Daniel M. Laskin Legacy Society honors Dr. Daniel M. Laskin, a true pioneer of the specialty. Thank you to these individuals who have made a minimum gift of $5000 through their estate. If you would like to join these visionary leaders and become a Laskin Legacy Society donor, please contact Kimberly Shadle.
Anonymous (2)
Julio Acero
Donald Booth
John Cawood
John Curtin
Pierre Desy
Eric Dierks
Stephanie Drew
Paul and Di Duke
Mitchell Dvorak
Edward Ellis, III
Douglas Fain
Brett Ferguson
G.E. and Hope Ghali
Gregory Grantham
Piet E. Haers
Gabriella Haers
Joseph Helman
Arthur Jee
James David Johnson
Joseph F. Karpinski, Sr.
Deepak Krishnan
Preethi Krishnan
Daniel Laskin
Luiz Marinho
Elda Martinez
Alejandro Martinez Garza
Suzanne McCormick
Gabrielle Millesi
Michael and Beth Miloro
Christopher Muir
Sanjiv Nair
Kishore Nayak
Ashwini Nayak
Larry Nissen
Carol Nissen
Alexis Olsson
Susan Olsson
Zachary Peacock
Faisal Quereshy & Najia Usman
Raj Rawal
Paul Richman
Nabil Samman
Henning Schliephake
Jay and Kristin Swanson
Douglas Wallace
Mark E. Wong
Marlene Wong
Robert Woodwards