Registration
The IAOMS/ANZAOMS NextGen Online Conference on October 17-19, 2023 is open to all. While there is no cost to attend the conference, all participants are required to register with IAOMS.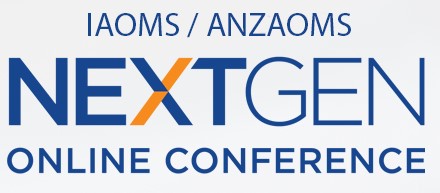 Conference Access: All registrants will receive an email with a Zoom link to access each day/session of the conference. Emails are distributed to registrants daily throughout the duration of the conference. For assistance, contact Katie Cairns or Marisa Peacock.
---
Registration & Program Access
If you are an IAOMS member or have an IAOMS account:
Navigate to IAOMS e-learning portal.
Enter your username: USERNAME.
Enter your password: password1 unless previously changed.
Select '2023 IAOMS/ANZAOMS NextGen Online Conference' from main menu, or search for content in left sidebar.
If you are not an IAOMS member or do not have an IAOMS account:
Navigate here to create an account.
Select the Non-member option and follow the prompts.
Once you have completed this process you may log into the e-learning portal to register
---
Conference Hosts